>
>
>
The General Division
The General Division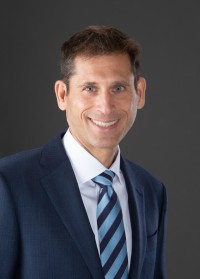 Associate Chief Justice Shane I. Perlmutter
General Division – Civil Litigation and Criminal Law
The Court of Queen's Bench (General Division) is the highest trial court in Manitoba, dealing with civil and criminal matters.  The General Division also hears appeals from decisions by masters, small claims hearing officers, and the Provincial Court on summary convictions.  In addition, the General Division reviews decisions from certain administrative tribunals.
General Division judges sit in Brandon, Dauphin, Flin Flon, Morden, Portage la Prairie, Selkirk, St. Boniface, Swan River, The Pas, Thompson, and Winnipeg.
For both civil and criminal matters, the General Division consistently strives to improve the timely delivery of judicial services in a manner that best serves the parties, counsel, and the public.  The court's basic philosophy is to ensure that cases are decided by impartial judges through a fair, open, timely, and transparent process.  The application of this philosophy instills public confidence in the judiciary and the justice system.
In the realm of civil litigation, the General Division has recently taken steps to improve access to justice by introducing various initiatives informed by this basic philosophy.  Insofar as the court has made purposeful efforts to bring about rule changes and practice policies, they have been informed by the notion of access to justice, including the defining notion of proportionality.  Most recently, these initiatives have included:
the refinement of the expedited actions rule, which streamlines the procedure for claims under $100,000;
the establishment of a panel of judges dedicated to dealing with court-appointed receivers and orders under the Companies' Creditors Arrangement Act, R.S.C. 1985, c. C-36;
the launch of this website, which provides centralized access to information about the court, its rules, and court forms which can be completed on the website; and
the Queen's Bench Rules Review Committee, whose membership includes representatives from both the bench and bar, is undertaking a comprehensive review of the current civil rules with a view to recommending improvements based on the overarching principle of proportionality.  That is, the court and the parties must deal with a case in a manner that is proportionate to the amount or what is otherwise involved, the importance of the issues in dispute, and the complexity of the proceeding.
In the realm of criminal law, the General Division's assignment court projects and scheduling guidelines in The Pas, Thompson, and Winnipeg have reduced trial delays by ensuring early and more efficient pre-trial conferences and timelines for the fixing of hearing dates.  Recently, the Criminal Rules and Practice Committee finalized new procedural rules which will further enhance the efficiency of pre-trial procedures and the timely scheduling of trial dates.
Overall, the General Division continues to lead in the development of access to justice initiatives in both the civil and criminal realms and looks forward to the implementation of other upcoming court projects, such as a transformation of the small claims court appeal process and the arrival of "e-courts".
Shane I. Perlmutter
Associate Chief Justice