>
>
>
The Family Division
The Family Division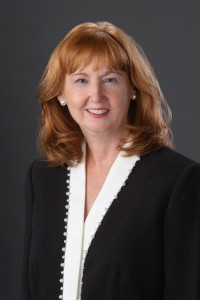 Associate Chief Justice Gwen B. Hatch
Family Division – Family Law and Child Protection Law
The Court of Queen's Bench (Family Division) is the highest trial court in Manitoba, dealing with family and child protection proceedings.  The Family Division also hears adoption and guardianship applications, protection order proceedings, inter-jurisdictional support and variation applications, and Hague Convention applications for the return of a child.
Each of these areas involve important responsibilities that can trigger the need for judicial oversight, intervention, mediation or adjudication.  Family Division Judges sit in Flin Flon, Morden, Selkirk, St. Boniface, The Pas, Thompson and Winnipeg. 
There have been calls for a culture shift throughout Canada to create meaningful access to justice.  The Court of Queen's Bench has been a leader in responding to these calls.  As a consequence, systemic change has been taking place in our court.
This transformative change is clearly evident in the way that the Family Division approaches the diverse areas and responsibilities of its judicial service.
In family and child protection law, new initiatives that include case flow scheduling models have established practices and procedures that promote outcomes which are fair, timely and affordable - the fundamental requirements of meaningful access to justice.  A very small percentage of cases are determined by a traditional adversarial trial. 
Family Proceedings
Child-focussed issues are central to the responsibilities of the Family Division.  Delay in resolving issues of allocating parenting time, determining parental decision-making responsibilities and responding to domestic violence has harmful, long-term emotional and psychological effects upon children.
The new initiatives for resolving family disputes use judicial resources at an early stage in proceedings.  Masters of the Court of Queen's Bench play an important role in resolving and adjudicating disputes.  The development of triage conferences, regular and extended case conferences, prioritized hearings, emergent hearings and judicially assisted dispute resolution has provided the means for judges to provide meaningful access to justice to families in Manitoba.
Child Protection Proceedings
The Family Division has a moral and constitutional responsibility to hold a prompt and fair hearing to determine all child protection issues arising from the apprehension of a child.  The recently enacted federal Indigenous child welfare legislation requires timely resolution of issues when an apprehension occurs for it to achieve its objectives of ensuring the safety, security and well-being of Indigenous children.
The court's new initiatives for resolving child protection issues have focussed on the problem of systemic delay.  The new child protection model sets specified time limits for each step of the court process which ensures that when required, there is a fair and prompt post-apprehension hearing.  A Child Protection Intake Court has been created which encourages parents, agency workers, case supervisors and counsel to work collaboratively with Family Division judges to find solutions that are in the best interests of children who have been apprehended.
I encourage everyone to read the Family Division materials on the Manitoba Courts website describing our new practices and procedures as our court continues its renewal efforts to improve access to justice in Manitoba.
Gwen B. Hatch
Associate Chief Justice
(Family Division)